We Won a special race
---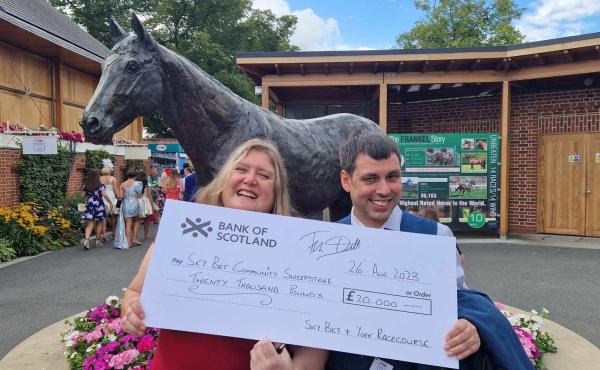 Published: Sunday, 3rd September 2023
We, Sheffield Voices, won a special race called the Sky Bet Ebor Festival Community Sweepstake. This race is all about helping good groups in our area.
In the race, a jockey named Frankie Dettori rode a horse called Absurde and won, which meant we got a big prize of £20,000! Barnsley Hospice came in second place, and Streetangels York were third. They got £5,000 and £2,000, respectively.
We are Sheffield Voices, and we help people who have some difficulties in life to speak up. We do cool things like drama, art, and writing to help people share their thoughts. We also have special places where people can talk about important stuff.
Kathryn Littlewood, who is in charge of Sheffield Voices, is really happy and thankful for the £20,000. This money will help us make a new project for young people so they can have a say in how things are done.
James Brennan, who works at York Racecourse, said nice things about all the charities, and he's excited to see the good things they will do with the money.
Michael Shinners, who helps with horse racing, said congratulations to everyone, and he's glad the race can help these important groups.
The Sky Bet Ebor Festival Community Sweepstake shows that we, Sheffield Voices, care about our community and want to make it better. We are part of something called Flutter's Positive Impact Plan, which is all about helping our local neighborhoods."
Published by : Andrew Smith