Home
---
Check out our digital advent calendar and see who is behind 4 Dec and don't forget to check every day until Xmas day and see all the pictures we have taken with all your projects in 2023.
1
Lucy always has a happy smile
2
Filming in our drama group
3
Getting messy in art
4
Workshops with friends at Enable
5
6
7
8
9
10
11
12
13
14
15
16
17
18
19
20
21
22
23
24
25
Sheffield Voices is a self-advocacy group with dedicated members and staff that ensure that everyone feels welcome and that they take part during activities.
Self- advocacy is about standing up for yourself, your rights, and your communities rights. It's being able to support and speak up for yourself and others in a friendly way.
We work with adults in Sheffield and the surrounding areas whose voices are seldom heard. We are made up primarily of adults with a learning disability and autistic adults but we are also a welcoming and inclusive group.
We run sessions both face to face and online through zoom around self-advocacy, issues affecting the learning disability community, creative sessions, and social groups.
Our website is designed and run by our members, staff, and volunteers.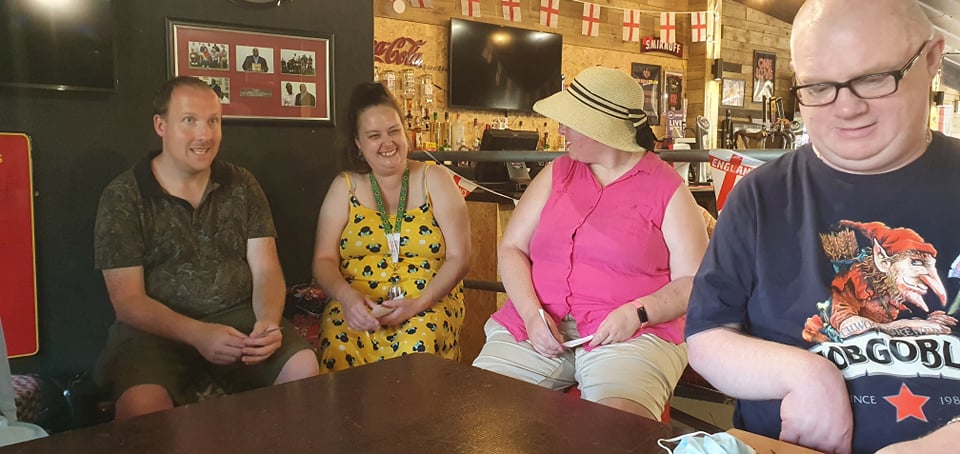 Our website is a place where you can:
Get information in an easy read format
Get information on our groups
Where you can tell us your stories
Where you can show us the things that you are making and doing in your day to day lives
Where we share information and talk about training we offer
Hear about our current projects and how to get involved
We want to bring people together, fight for our rights, and help everyone live the lives they want to live.