About us
---
Sheffield Voices is a learning Disability and Autism Self Advocacy group that come together to discuss issues that affect them, uphold disabled people's rights by getting involved with campaigns which educate people about our lives. We also deliver learning disability and Autism training which is delivered by people who have a learning disability or are Autistic.  For more information click on the headings.
What We Do
Sheffield voices is a self advocacy service for adults in Sheffield and the surrounding areas whose voices are seldom heard. We are made up primarily of adults with a learning disability and autistic adults but we are also a welcoming and inclusive group. We run sessions both face to face and online through zoom around self advocacy, issues affecting the learning disability community, healthy and active lifestyles and many fun social groups.
If you are interested in knowing more about us, want to learn about advocacy, or you have some skills that you want to share, please get in touch with us: Disability Sheffield 0114 2536750 or use Contact Form on the bottom of the page.
Weekly group meetings
Currently Sheffield voices runs several sessions a week both in person and online:
Tuesdays 11-12pm self advocacy coffee morning on Zoom
Tuesdays 1pm-3.15pm healthy lifestyle (1.15-2pm) and exercise class (2.15-3.15pm) @ Olive grove sport center
Wednesday Social Nights 7-8pm on Zoom
Thursdays 10.00am-12pm Self advocacy and social/games group @ Hillsborough Arena
Friday Zoom chat room 4-5pm on Zoom
The address for Hillsborough Arena: , Middlewood Rd, Hillsborough, Sheffield S6 4HA
For details about how to join our zoom sessions please contact by the contact form.
Things we have done
Challenge welfare changes
Online campaigns around lockdown and the mistreatment of Adults with learning disabilities and autism in secure units
Lobbying PMs and governing bodies
Host many training events (hate crime, autism insight training, training about learning disabilities etc) with members of our community
Social events both on and offline
Art and crafts, quizzes, movie nights, bingo and more!
Talks and discussions on….
Access to the Countryside
Crime and Punishment
Jobs and Voluntary Work
Choosing where and how to live
Healthy Eating and Health Care
Housing Plan
Bullying and Hate Crime
Transport
Family and Relationships
Being Safe Out and About
First Aid
What we did recently
We have been awarded a SPEAK UP grant from Healthwatch to talk to residents who live in care homes to research what they know about self advocacy and how they would like to have a voice.
We are setting up a drama group with funding from the arts council.
We are continuing our healthy lifestyle and exercise group with funding from the live lighter program.
We have been part of the #Right2Home campaign and we have made a video. You can view our video here
We have been working with Speak Up on the 'Priortise Me' campaign. This is a campaign to help people with a learning disability and carers understand more about how to save money with household bills. We have been doing some quizzes and work in our online meetings about this.
https://www.speakup.org.uk/prioritiseme

We have made our hate crime training accessible online and have delivered that and our Autism insight training for different groups and organisations.
We have made a video about the scandal in firshill rise in Sheffield.
Play Video
A video called Sheffield Voices speaking out on issues of abuse at Firshill Sheffield and the length of the video is 09:25
What is self-advocacy?
Self advocacy is about standing up for yourself, your rights, and your communities rights. It's being able to support and speak up for yourself and others in a friendly way.
It's also having your say and getting your voice heard.
Having choices, having control in your lives.
Being listened to.
Coming together and fighting for change.
History of Sheffield Voices
Sheffield Voices started in 1997 and at that time was called SUFA.
The first steering group met at Voluntary Action Sheffield with the idea of starting a self-advocacy group for people with a learning disability and independent of Social Services and Sheffield Health.
We went round to various groups to see what people wanted, then got funding for a support worker. After that we joined with Sheffield Citizen Advocacy (SCA).
1999 Our Vision, Our Future –came to Sheffield about being a self-advocacy group.
1999 – a development worker was recruited.
Our contract ran until 2010 with Sheffield Council, when we decided not to go through the tendering process. Since then we have formed our own self advocacy group under the umbrella of Disability Sheffield.
During the pandemic our numbers have grown massively and we are a thriving community that meets several times a week for both advocacy work and social groups.
Aims for Our Group
Connect with people who have a learning disability
Learn New Skills, open our eyes to new things
Produce Easy Read material
Support each other to solve our problems
Social activities and go out for meals
Challenge stigma and discrimination
Learn about your human rights
Speak up about what is not working for us
Promote Advocacy
Work with partners across the country
Run campaigns on different issues
Research things that affect us to create change
Share Ideas
Have fun!
Our Hopes for the Future:
To reach out to more people with a learning disability to get more members.
To work with other organisations to make sure the voices of people with learning disabilities are heard.
Develop our plans to go for funding.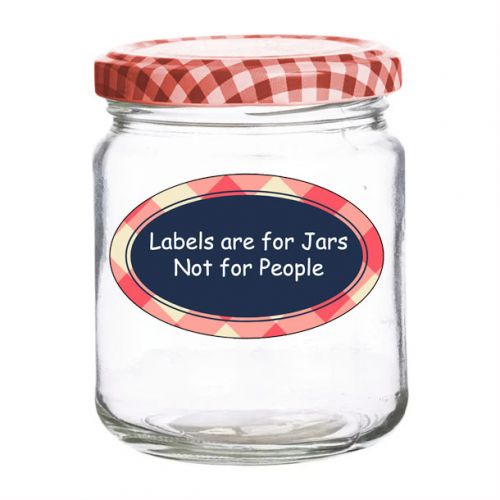 You can view our Disability Hate Crime video below
Play Video
A video called Hate Crime and the length of the video is 11:36
Our Staff & Volunteers
Those are the amzing Staff & Volunteers work at Sheffield voices
Kathryn Littlewood
Development Worker
I am a manager at Sheffield Voices which sounds like a big title but really I work alongside the amazing people who volunteer and come to our groups, our crew!
Kelly Scargill
Worker
Hi I'm Kelly, I've worked for Sheffield voices for just over 1 year in various projects and I love being able to help people with advice, listening, and a lot of fun and laughter!
Amy Dyson
Peer Self Advocate
I have worked with Disability Sheffield for over 1 year, and I really enjoy it. And I've made lots of new friends, within my role I attend meetings on how we can better Disability Sheffield, create fun events and think of new ideas.
Andrew Smith
Volunteer
I have been with sheffield voices for over 6 years now I like to empower people with learning disabilities and help them with their issues whether it be social or political. Also I am a technician and produce videos.
Cathy Spencer
Volunteer
I retired last year after spending many years working with people with learning disabilities and/or autism. I then started volunteering with Sheffield Voices.
Mary Bottomley
Volunteer 
Since joining last year I have become a volunteer which I love supporting others to get their voices heard. Also passionate for stopping the over medication for people with learning difficulties.